An unforgettable holiday surrounded
by the wonders of The Cinque Terre.
guesthouse in Riomaggiore
The Guesthouse Dune Blu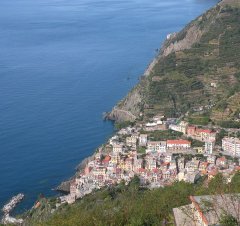 from RiomaggioreThe guesthouse Dune Blu welcomes you and invites you to spend your holidays in one of our 3 cozy and recently renovated rooms. The guesthouse is located in the historical center of Riomaggiore, the first of the wonderful villages of The 5 Terre.
Riomaggiore is located in the natural park area and it is also a Marine Protected zone.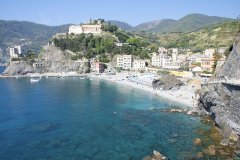 to Monterosso In Riomaggiore it is possible to meet, with a little luck some amazing animals such as dolphins and whales, as well as indulge in long baths surrounded by an enchanting sea.

Trekking lovers as well as romantic people can easily enjoy a walk along the famous 'Via dell'Amore' that starts from this very beautiful village.
We look forward to offering you a dream holiday surrounded by the wonders of our region.

Affittacamere Dune Blu
Via Cristoforo Colombo 241, 19017 Riomaggiore (SP)
tel./fax +39 0187 920740
Mobi +39 349 4752882
info@duneblu.it
P. I. 01362340117